People in the mountain biking and e-mountain biking community love to modify and tinker. One of the most appealing modifications to many bikers is the idea of putting 27.5" wheels on a 29er. But can you put 27.5" wheels on a 29er? For most bikes, the answer is a resounding yes!
In today's blog we'll be looking at the requirements needed to put 27.5" wheels on a 29er, as well as some of the differences between the two wheel sizes. First, though, let's look at that initial question – putting 27.5" wheels onto a 29er – in a bit more detail.
What's Needed to Put 27.5" Wheels on a 29er?
Luckily for you, putting 27.5-inch wheels on a 29ers frame is a pretty straightforward operation. The only requirement is that the bike works via disc brakes rather than v-brakes.
Fortunately, almost all electric mountain bikes use disc brakes, so it's unlikely you'll have to worry about compatibility. All you need to do to check is look at whether your wheel has discs or not; they're the big metal circles in the centre of the wheel that have loads of holes drilled into them. Pretty hard to miss, right?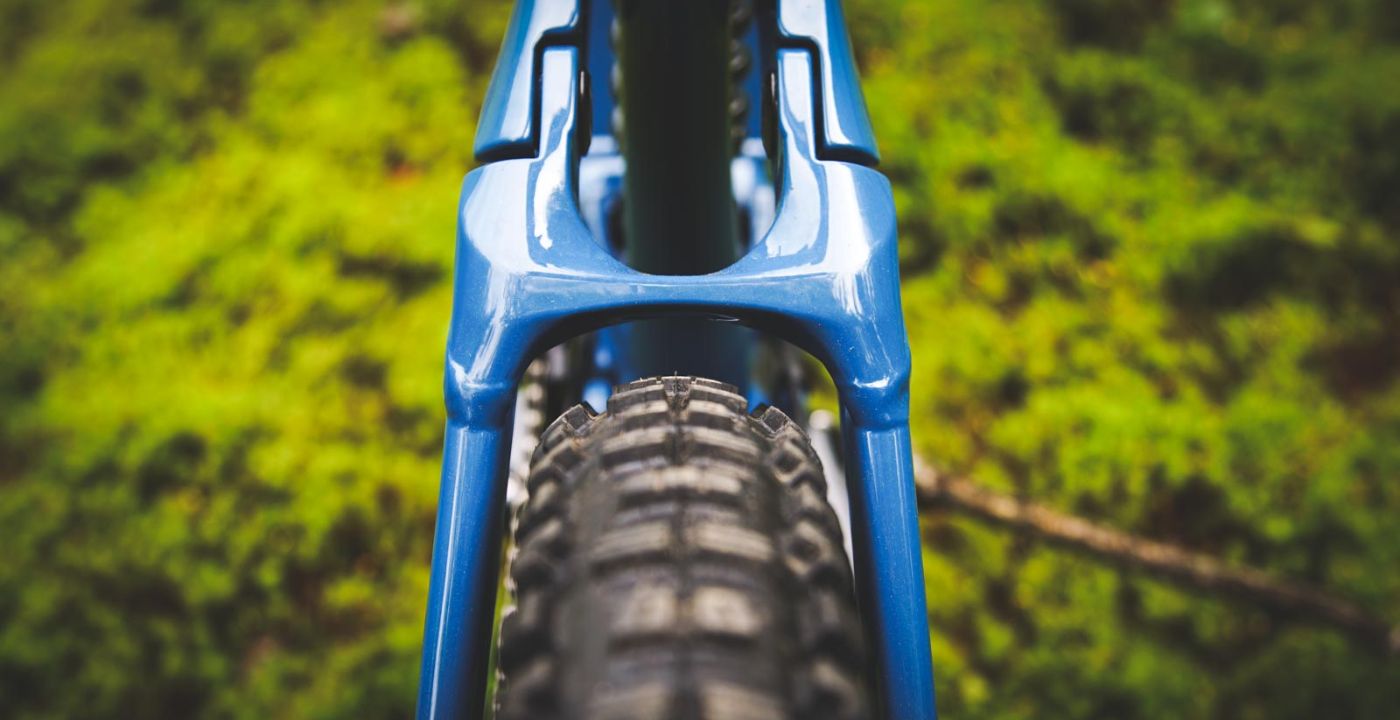 With the issue of brakes sorted, you technically have 27.5" wheels on a 29ers frame, but there's still then the issue of pedal and frame clearance. Clearance refers to the space between the ground and the frame or pedal. Since you're losing a little bit of height, the frame and the pedals are going to be much closer to the ground, which can be a real problem on uneven ground, especially since smaller wheels in general are less stable.

There's no easy solution to this, however this modification is usually performed by riders who are looking for agility, and not rocky terrain riding, so the downsides don't show as much. Putting the smaller wheels on is no different than a regular wheel change, so you won't need any new tools or expertise.
Can You Put 29" Wheels On a 27.5" Frame?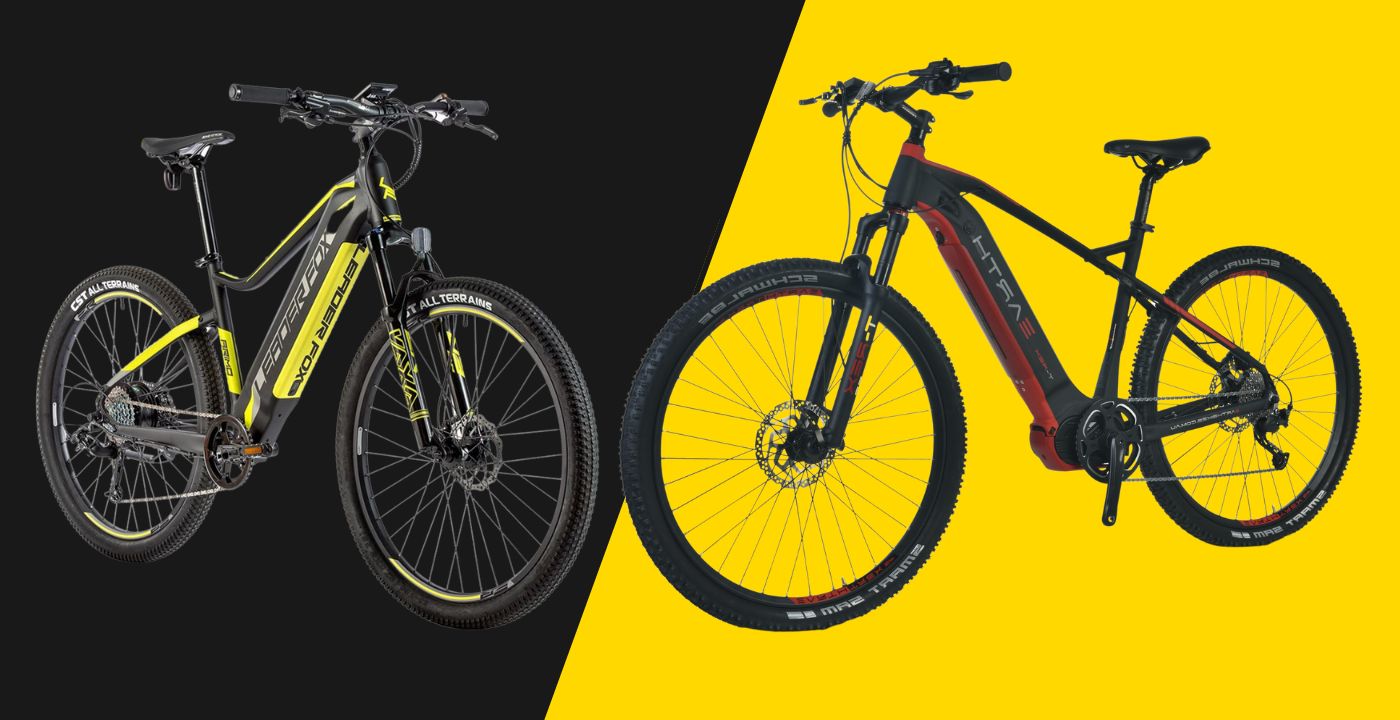 The inverse operation isn't quite so easy, and it certainly isn't for those riders new to bike modification. If, after having read that warning, however, you've decided that you want the challenge, then we'll warn you that you still need to have the right kind of frame.
Most 27.5" frames don't have enough wheel clearance to allow for a 29" wheel, but if you're on a full-suspension mountain bike, then it's possible to change the entire front fork to accommodate a larger wheel. There are the occasional 27.5" frames that are fully compatible with larger wheels, but it's certainly not the norm, so it's worth checking forums to see if anyone else has tried it for your model. 
Changing your front forks is a big commitment, and you'll need some specialised tools. So, for most people out there, it's probably a better decision just to get a new bike instead. Changing the front fork won't allow you to fit a larger back wheel on if the frame isn't compatible by default, so you'll end up with a mullet bike that will definitely start some conversations. We'll go into more depth about mullet bikes a little later.
What's the Difference Between 27.5" and 29" Wheels?
It's only an inch and a half right, does it really make that much of a difference? Well, if 27.5" or 29" wheel arguments on internet forums are anything to go by, then there's nothing more important. But, we're guessing you came here for a little more rigour than Joe Bloggs from the depths of the web can give you.
It's All a Question of Maths…
You might remember from secondary school that the area of a circle has a squared relationship with the radius. So, when you change the wheel size, the mass will change significantly. An easy way of thinking about it is how a 15" pizza is bigger than two 10" pizzas.
This change in mass is what causes the change in acceleration between wheels. More mass means lower acceleration; this is true for losing speed as well, which is why bigger wheels are more resistant.
It used to be that 27.5" wheels were the favoured choice for downhill enduro riding, but innovations in big wheels have shifted the conversation into the ballpark of 29ers, and their popularity doesn't seem to stop growing.
We won't bore you with the mathematics, and all you really need to know is how the change in wheel size affects the riding of the bike:
More agile (quicker change of direction)
Generally stiffer
Lower centre of gravity
Resistant to volatile terrain (Lower angle of attack)
Great at maintaining speed
More traction (Larger contact patch)
Which is Better For a Mountain Bike? 27.5 vs 29-inch Wheels
As with many things in life, there isn't really a "better" between them, as they both serve different functions. A rider on a techy trail is probably going to wish they brought some 27.5" wheels. And if you've ever been halfway down a rocky trail with a sore backside, then you'll know what it is to wish for a pair of bigger wheels.
A milestone moment for 29-inch wheels came in 2017 when Santa Cruz's Greg Minnaar won the downhill world cup on the 29er V10, making history as the first rider to win the cup on 29-inch wheels. The following year, Amaury Pierron proved it wasn't a fluke by winning three races and the world cup on his own 29er. 
Alright, we know that downhill riding isn't the only way to enjoy the sport, but the anecdote above shows that wheel size does make a huge difference when it comes to performance, especially when speed and stability are the focus. In technical/trick riding, speed and stability are useful, but the benefits of a lighter, more agile bike outweigh them, which is why you'll still see smaller wheels on obstacle courses.
Wait. What's a mullet bike? If you've been paying attention to hairstyles over the last couple of years, you've probably seen the resurgence of mullets in all their '80s glory. What's that old saying? Business up front, party out back? 
Well, these bikes work pretty much the same way. On the front forks, you get the 29" wheels to keep that rugged terrain angle of attack, whilst in the back, you get the nimble 27.5 inchers, giving the bike the uneven (but stylish) look that the world seems to be loving right now.

And they're not just for show, Dangerous Dan rides on a mullet bike during his "Beyond Expert" trail riding video, where he pulls off some of the most technical riding we've ever seen.
Small changes in wheel size can drastically affect how a mountain bike performs, so we're glad that there have already been so many enthusiasts who have paved the way for modifications. 
The easiest path tends to be to buy a larger frame and then downsize the wheels so that you can play around with the feel of different wheels – in other words, putting 27.5" on a 29er – but clearly, there are also other avenues you can go down, too.
So, which way are you going to go? Are you a techy rider who wants to try cruising on some 29ers. Do you have a 29-inch wheel bike and want to see how you fare on an obstacle course?
Or maybe you're just looking to get trendy with a mullet bike; they have the blessing of Dangerous Dan, so clearly they're not a bad move.
Whatever you try, you'll find yourself working closer to the perfect ride. Perhaps you'll try something completely new and set your own trend. We hope you're as excited as we are, to see what comes next in the world of mountain bikes.